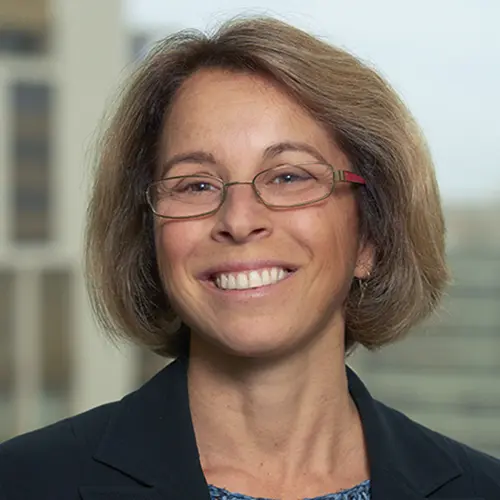 Erica Pascal
Founder and CEO
Dr. Erica Pascal began her career in science, studying the control of gene expression of mammals, plants, and viruses. She received her B.S. degree in biology from the Massachusetts Institute of Technology. She obtained a Ph.D. in biochemistry and molecular biology from the University of California at Berkeley, where she worked in the laboratory of Dr. Robert Tjian. Dr. Pascal did her post-doctoral work at the University of Illinois and then worked for eight years in research and management in the biotech industry. She received her J.D. from California Western School of law, graduating summa cum laude.
Prior to the creation of Ingensity™ IP, Dr. Pascal was a partner at a major global law firm. Her practice focused on strategic intellectual property issues for life sciences companies, including pharmaceuticals, biologics, diagnostic technologies, and medical devices. Her experience includes strategic advice for life sciences companies, IP due diligence, litigation risk assessments, and pre-trial and trial work. In addition to patent-related matters, Dr. Pascal has worked with clients on issues of false advertising and trade secret protection.
Dr. Pascal is registered to practice as a patent attorney with the USPTO. She is admitted to practice in California and admitted to the Southern and Central Districts of California as well as the Federal Circuit. Prior to her work in patent litigation and strategic counseling, Dr. Pascal worked in patent prosecution, including drafting and prosecuting patents in the US and worldwide for life science clients.
Dr. Pascal is a frequent author of articles and posts about the life sciences industry and the intersection of business and law. Her interest in the startup world grew out of her work in the biotech industry, including entering and winning the Duke Startup Challenge in 2001.